There are many users who have experienced the Beats X pink light issue. They work fine for some time and suddenly at one moment the pink light appears and they become unresponsive. They won't connect to your phone or they won't power off.
So, is there anything you can do? What does this pink light actually mean?
If you are looking for an answer to these questions, you are at the right place. In this article we are going to see what does the pink light on your beats X means and is there anything you can do about it.
Table of Contents
Beats X Pink Light: What Does It Mean?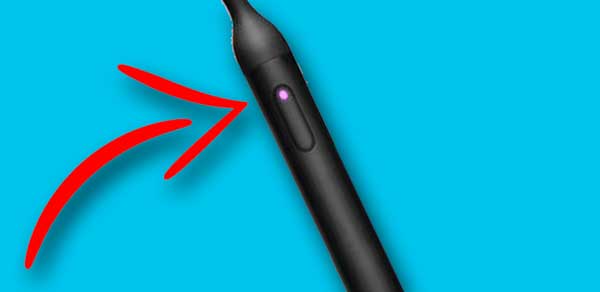 Although the pink light on the Beats X earphones gives us hope that there is something we can do about it, the truth is quite different. We wish we have some good news, but the truth is that your Beats X earphones are dead.
Of course, you shouldn't just give up. It is always good to try something to fix them. You never know, you might be lucky enough and fix them on your own and enjoy your music again.
How To Fix The Beats X Pink Light?
There are some things you can try on your own, but according to what we have found out, the sure thing is to contact support and if you are lucky, get a new pair. However, sometimes it is good to try a thing or two and see whether you will get rid of the pink light on your Beats X earphones.
Reset Your BeatsX Earphones
One of the solutions you can apply is to reset your BeatsX earphones.
In order to do this properly, you need to press and hold the Volume Down and the Power button for 10 seconds.
Release the buttons when you notice that the LED indicator starts blinking. Your Beats X are reset and ready to be set up again.
However, if this doesn't help, you can try to reset them while they are plugged into the charger. In some cases, you will see the LED light blinking red and white after this and hopefully, your Beats X will be ready to connect.
NOTE: Some people have reported that the Beats X earphones won't turn on when you unplug them from the charger.
Try To Update The Beats X Firmware
The second solution we would like to recommend in order to to try and fix the beats X pink light is to update the Beats X firmware if possible. If you can pair them to your device (iPhone, iPad or Android device) while they are connected to the charger, use the connection to update the Beats X firmware.
Your Beats X Are Defective
Sadly, if the reset didn't work, one of the possible options here is that your Beats X earphones are physically damaged. Most probably there is an issue with the wires inside.
So, you can take them to be repaired and if they are still under warranty you can expect to get a replacement. Otherwise, you will have to purchase a new pair or another one from another manufacturer.
Contact Support
If you have tried the fixes recommended above and had no luck fixing this issue, you should get in touch with Beats X support or the Beats Repair And Service.
However when you do that it is necessary to get well informed about the total costs for repair or replacement.
Recommended reading: Powerbeats 3 Keep Turning Off: Try These Fixes
Final Thoughts
If you are seeing the Beats X pink light we certainly hope that they are still covered by the warranty and that you will easily get a pair of new ones. We have to say that there are many satisfied users, who just love the features and the quality of the Beats X earphones. However, we also hope you won't have the chance to see the pink light on your beats X again.